Magazine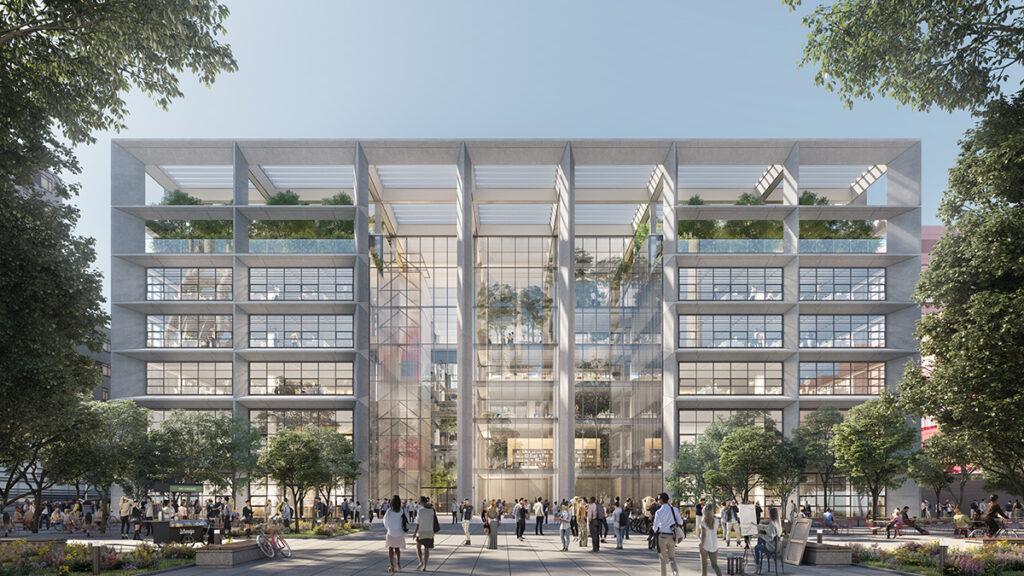 The flexible icon
The office complex ICÔNE has been created by the architects at Foster + Partners as an elegant answer to current working trends. This new flex office building is currently under construction in Luxembourg's Belval Quarter, where urban renewal is set to create the city's new "best address".
Some people debate the pros and cons of open-plan office space. Others attempt to find entirely new solutions. There is no doubt that the working world is changing rapidly. Flexibility is in demand and also an expectation particularly in offices. It is not just employees who need to be flexible, but also the space where they are required to work efficiently. The terms flex office and desk sharing are in vogue right now. This innovative design by the architects at Foster + Partners aims to offer everything that is essential in an attractive contemporary workspace. The office complex ICÔNE is now being built in Luxembourg.
A part of smart urban development
The chosen location for the flex office project is no coincidence. Formerly the site of Luxembourg's biggest steelworks, it will now be home to one of Europe's most ambitious urban development projects. What used to be purely industrial space is being turned into an urban quarter that promises pure quality of life.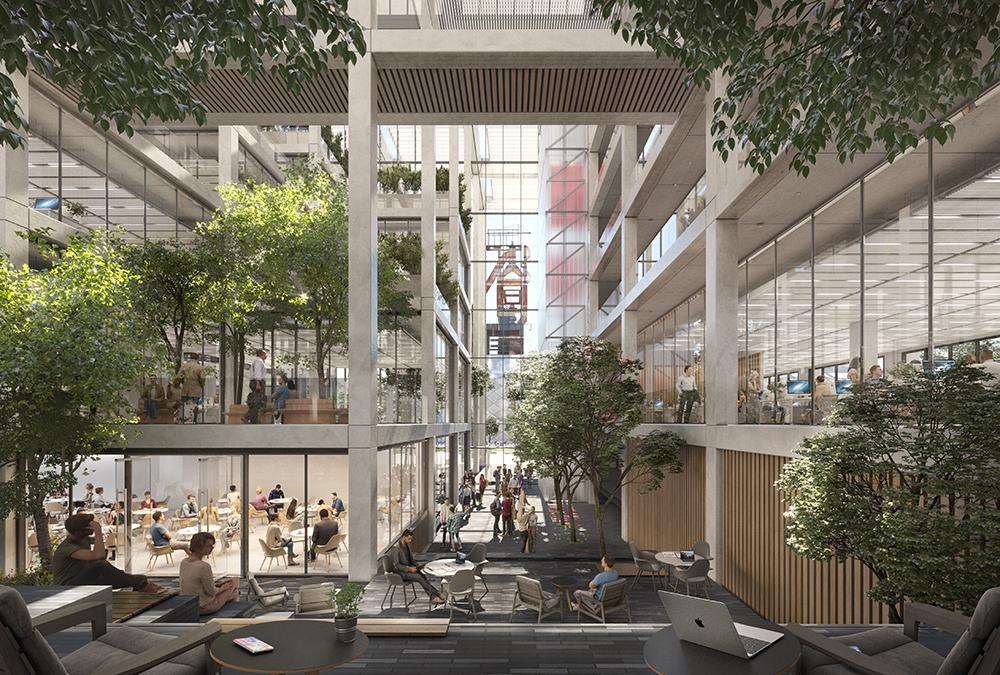 The conversion project encompasses an area of around 170 football pitches and is situated in the municipal areas of Esch-sur-Alzette and Sanem. The Belval Quarter is in the process of being developed into Luxembourg's new "best address". Up to 7,000 people of all generations will find the ultimate in comfortable living here. And up to 20,000 people will be able to work, research and study in a pleasurable environment.
Flex office for every style of work
The overall concept for this rapid development is entirely future-oriented. Belval aims to fulfil every conceivable demand: it will be environmentally friendly, energy-efficient, user-friendly and flexible, while being accessible on foot or by bike. And the elegant office complex ICÔNE is one of its building projects designed with people's needs in mind, a prime example of flex office planning.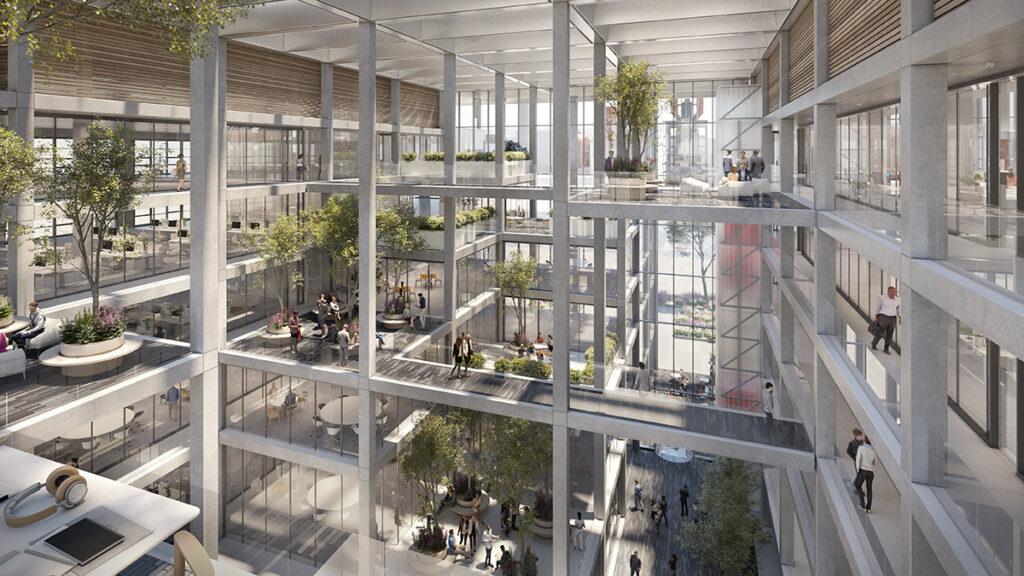 Flooded with light and filled with abundant greenery, Luxembourg's ICÔNE is designed to nurture the creativity of its users. 18,800 square metres allow for every conceivable kind of workspace. At the same time, the transparent and versatile design by British architects Foster + Partners encourages all types of collaboration. Co-working spaces, collaborative offices, shared terraces and an atrium functioning as the "social heart" of the building are central aspects of this concept.
A versatile range
The smart new flex office construction comprises five levels. Alongside traditional offices, a wide range of spaces are available. Start-ups or individual tenants can occupy anywhere between 200 and 3,000 square metres of surface area. Within the complex, 800 square metres are earmarked for restaurant and retail spaces.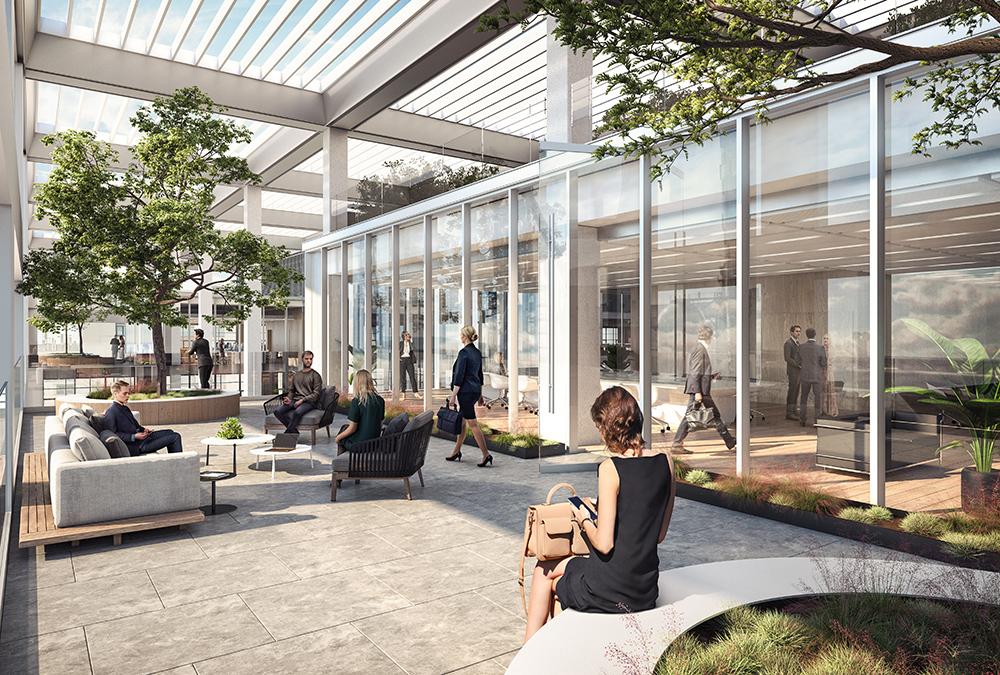 The ICÔNE building will be accessible via the two entrances from Porte de France and Place de l'Académie. Three basements will house 237 car parking spaces, bicycle stands and charging stations for electric vehicles. The majority of the ground floor is designated for meeting spaces and working areas.
A future with an eye to its history
The upper levels feature terraces for informal meetings and also breakout rooms intended for individual usage. The glass atrium is enclosed by two wings as well as indoor and outdoor terraces. It provides access to the new communicative office spaces. Additionally, the atrium offers a spectacular view of the two Belval blast furnaces, which have been protected as industrial monuments for 20 years.
Light, air and a green heart
The orthogonal structure of the unostentatious facade and roof allows the appearance of the new flex office to serve as a reminder of Belval's industrial past without creating a harsh overall effect. Long windows offer a glimpse of the greenery inside the building. Tiered terraces provide natural lighting while also ensuring protection from harsh sunlight.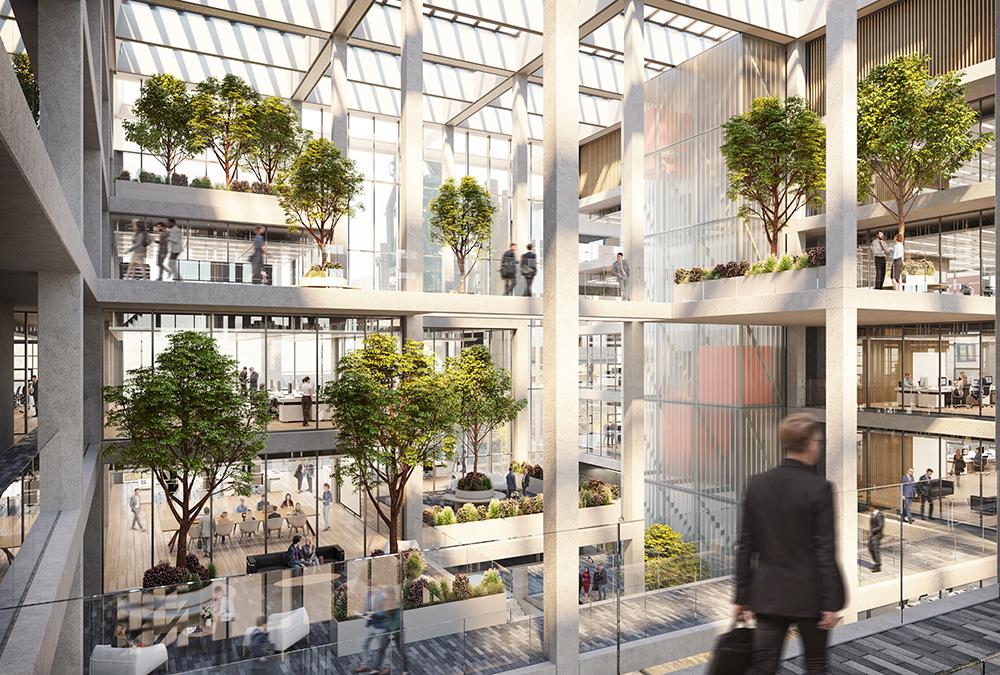 As sustainability and quality of life are key specifications of the project, the architects aim for the relevant certifications. ICÔNE will fulfil the requirements for a BREAAM Excellent rating and a WELL Building Standard® certification.
Sustainable and people-friendly
Accordingly, district heating and a chilled ceiling system with exposed structural slabs are part of the concept. The facade is self-shading at a depth of 1.35 metres. Concrete is used throughout for high thermal mass. Exposed soffits and the chilled ceiling system ensure more even radiant temperatures with a lower cooling and heating demand.
The green roof areas serve as more than just relaxation zones. They also play an important role in the sustainable drainage and water recycling system.
"The challenge for us was to create a building that was open and flexible – responding to the contemporary patterns of work in today's organizations – while also respecting the site's industrial heritage," explains Foster + Partners architect Darron Haylock. He also emphasizes the project's desired wellness factor: "Focusing on aspects that create attractive places for people to work, it offers new office spaces that promote collaboration and wellbeing."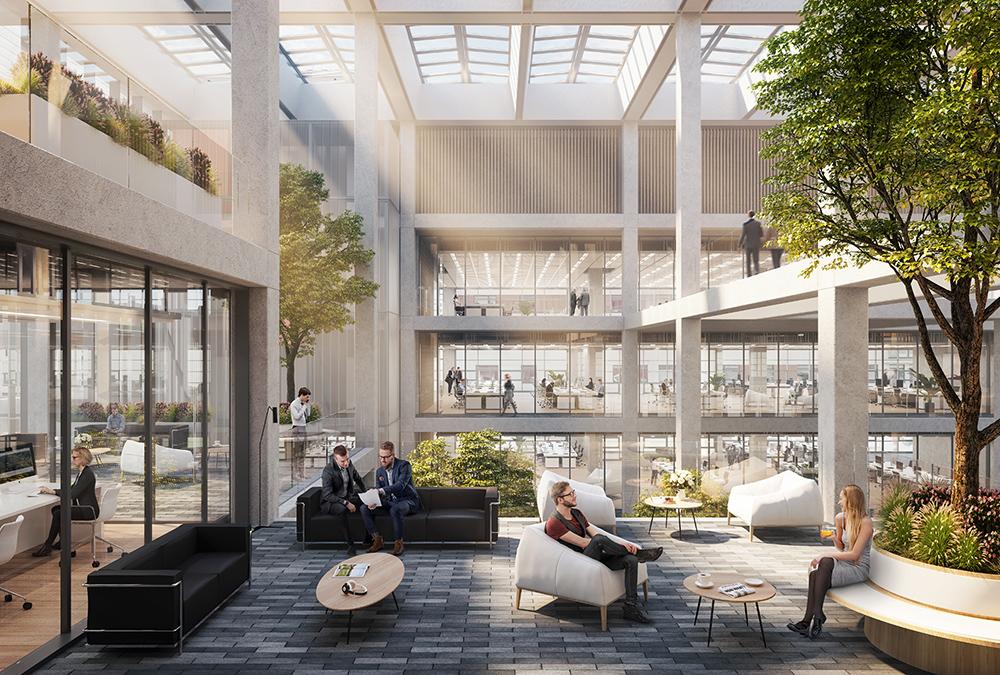 Developed by Besix Red and constructed in collaboration with Luxembourg architects Beiler Francois Fritsch, the flex office complex is to be completed in 2021.
Flex office for the new smart city
An ambitious goal: The project intends to forge a link with the smart city of the future. It will be another asset of the new urban quarter that will further underline Luxembourg's reputation as a dynamic, future-oriented country.
ICÔNE may not look as spectacular as other buildings in the smart city or green city tradition, such as those being designed by architects like Stefano Boeri, Vincent Callebaut or Luca Curci.
In contrast to these projects, however, Foster + Partners' flexible office of the future is already under construction. And it will definitely put a smile on the faces of those people who will soon be working there.
Text: Elisabeth Schneyder
Translation: Rosemary Bridger-Lippe
Images: Foster + Partners
Other articles
that might interest you