Magazine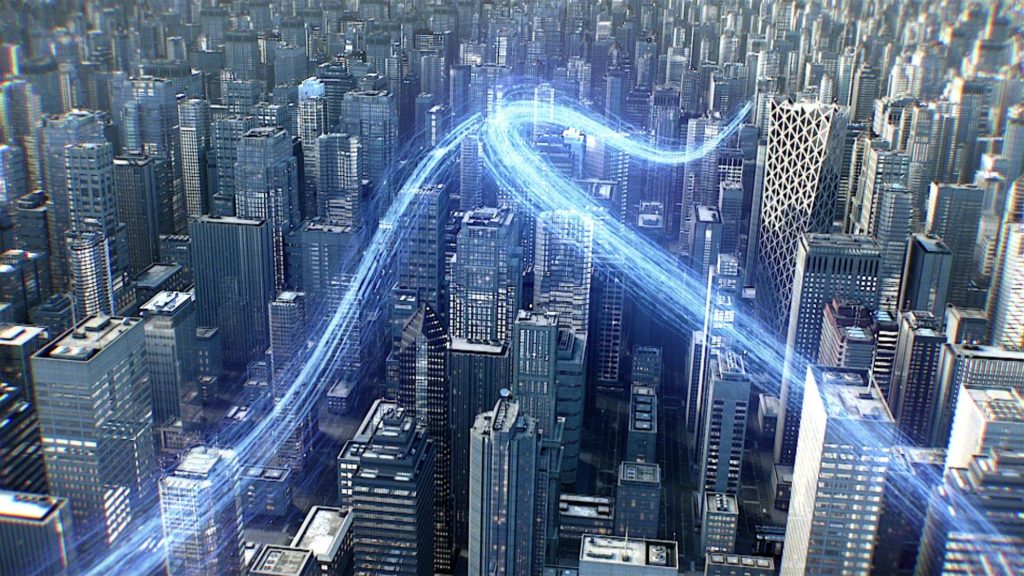 How smart lifts think for us
Automated machine communication is enabling new applications. In predictive maintenance, smart lifts indicate whether they are working or need attention.
This may well be the most underestimated form of collective transport right now: statistically speaking, a person uses a lift once every three days. US group Otis – one of the leading manufacturers of elevator systems – claims that its lifts alone transport no fewer than two billion people every day. Small wonder, then, that companies like these are embracing the concept of "smart lifts".
After all, Otis alone takes more than the entire world's population up and down within the space of a week. Not to mention the hundred million trips recorded by Thyssen Krupp, Schindler, Wertheim, Mitsubishi and others.
Smart lifts are the future
However, lifts can do far more than merely transport people and goods. They also collect data – because after all, every movement signifies something. How often is a certain lift used per day or per hour? What is its load? How much energy is used to carry it?
This is just one example of the seemingly endless stream of data produced by lifts every day. To extract valuable information from this data, lift manufacturers make full use of the Internet of Things (IoT) and the potential it offers.
Automated communication between machines, and learning from this interaction, together open up possibilities that will change the world we live in. One of the main aspects of the IoT – particularly as far as the significance of the business model is concerned – is "predictive maintenance". As one of the core components of Industry 4.0, it takes a prospective approach and maintains machines and systems proactively with a view to minimizing downtime.
This is based on collecting data and measured values that are recorded by sensors. Ideally, problems are anticipated before they impact performance or come to a standstill. This is one reason why automated communication – usually termed IoT – is so attractive for lift manufacturers.
MAX keeps lifts in motion
ThyssenKrupp Elevator operates well over a million lifts worldwide. The Essen-based company was one of the first to use business intelligence to increase the availability and reliability of its systems. In 2015, it launched MAX, the first predictive maintenance solution for lifts.
Today, MAX has been activated for over 125,000 lifts in the USA, Germany, Spain, South Korea and Brazil. A few weeks ago, French energy provider EDF equipped its Paris headquarters with MAX as part of a pilot project. Very soon, a further 585 lifts and 1,545 automatic doors are to follow at other EDF locations all over France.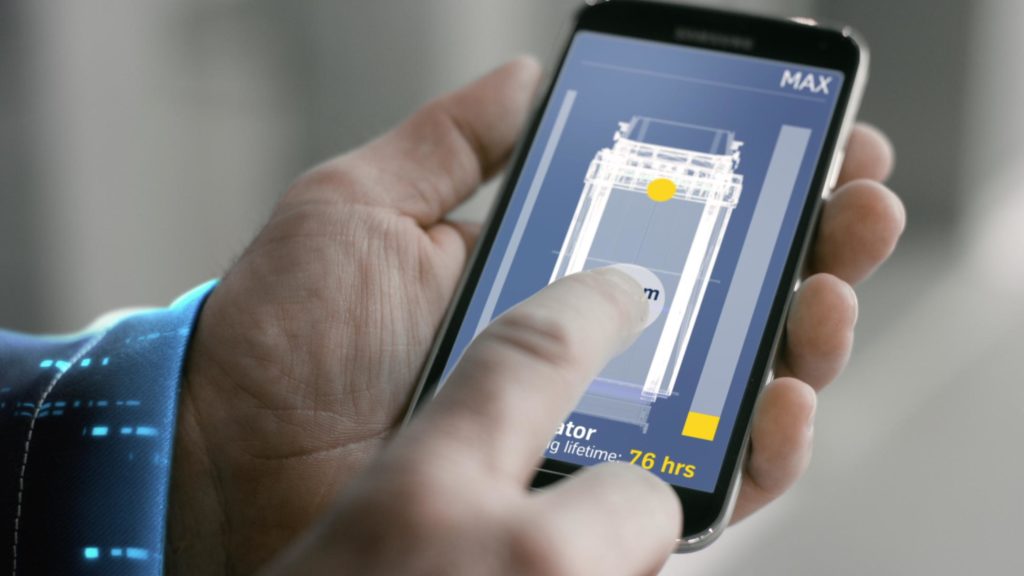 As Peter Walker, CEO of ThyssenKrupp Elevator, explains: "MAX is the perfect blueprint for a digitizing process that precisely addresses the industry's issues and creates additional value for the customer." In this way, service technicians can be deployed more effectively while increasing efficiency and safety for customers. "In a MAX-connected city, elevators will run more consistently, offering additional availability and maximizing the benefits for elevator users, owners and operators."
MAX is based on the Microsoft Azure cloud platform and is the first real-time capable, cloud-based predictive maintenance solution in the industry. The real-time data collected by sensors in the lifts is sent to the Azure platform, where it is analyzed by a learning system with the aid of artificial intelligence.
This in turn enables MAX to identify when components need to be serviced or replaced. The digital infrastructure comes from telecom giant Vodafone.
Austria learns how to use IoT
Such solutions are already being used in Austria as well. Otis's subsidiary uses Otis ONE – the new interface between lifts and the cloud. Interacting with the cloud, Otis ONE recognizes for example whether a lift door opens after the right time interval, but also whether the loudness of the lift travel is within defined tolerances.
This solution benefits Otis customers such as property management companies, who are able to see information in real time and determine when service or maintenance work is due. With Otis ONE, these companies are given an overview of the "health of their equipment".
So that this works, every lift has its own IoT SIM card that permits automatic data exchange in real time. Based on these parameters, a "twin" of the lift is created in the Otis cloud. This is monitored continually while the key figures of the two twins are constantly compared. If deviations come to light, a process chain is initiated automatically to introduce countermeasures.
In Austria the SIM cards used are from A1 Telekom. And since IoT solutions are becoming increasingly important for service and maintenance, it is likely that many more SIM cards will be installed in future.
Text: Harald Hornacek
Translation: Rosemary Bridger-Lippe
Images: thyssenkrupp Elevator
Other articles
that might interest you