Magazine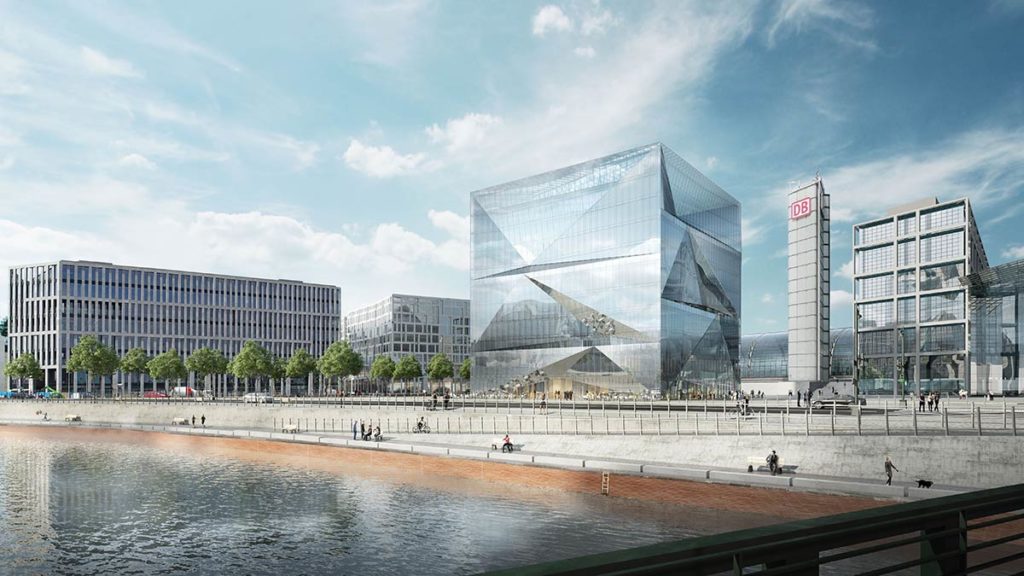 The building that thinks
You've seen smart homes, now it's time for smart buildings. Cube Berlin, an office complex that controls itself via artificial intelligence, opened in early 2020.
The system knows how many people are in the office at any given time and sets the room temperature accordingly. It also picks up on personal preferences from individual air-conditioning, lighting and sunshade settings. If a lift needs to be serviced, the relevant service provider is alerted before the lift's performance is affected. For many people, self-learning buildings may sound like the stuff of dystopian science fiction. But as the latest studies have shown, the climate change transition will not happen without intelligent buildings. Cube Berlin, which opened in February 2020, is one of the first office complexes with built-in artificial intelligence.
Where are all the intelligent buildings?
While smart homes have long since become reality, other kinds of intelligent buildings are lagging far behind. According to a study, tech-savvy customers bought some 657 million "smart home devices" for their homes in 2018. And even though many private users still opt for manual control, there is enormous growth in demand for end devices.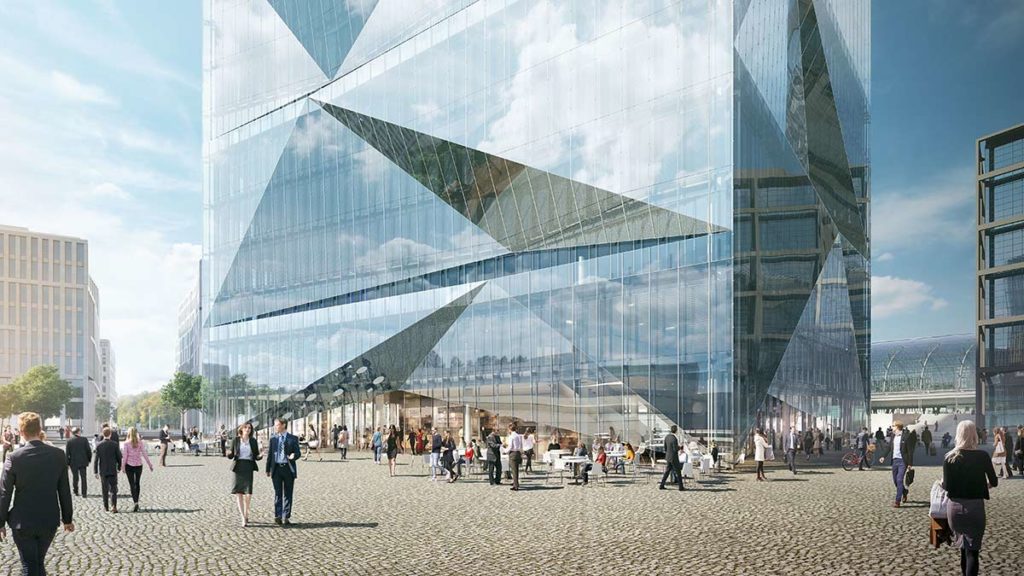 The "boiler room" that controls the building technology in these smart commercial buildings is now located on the internet. The central system is connected to the individual room and instrument controls either directly or via the Internet of Things (IoT). Individual processes are digitized and provide a wealth of data via sensors. Even though the technical possibilities have been available for some time, smart buildings are still a rarity. A study by Technologiestiftung Berlin cites a number of reasons for this.
In many cases, devices still lack interfaces that facilitate simple plug and play. It's also difficult to find qualified technicians capable of installing and servicing all this new technology. Lastly, data collection must comply with data protection legislation and all access rights must be clearly defined.
Smart buildings – the key to renewable energy
If we are serious about moving towards renewable energy and meeting climate targets, we urgently need to digitize buildings. The following figures show this.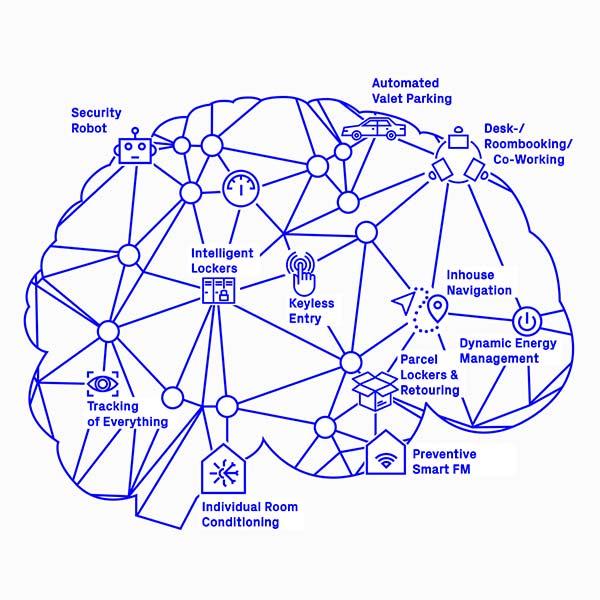 Some 40% of primary energy is used by the building sector. Experts estimate that energy consumption in buildings could be reduced by 30% merely by configuring existing household technology according to actual usage. With smart buildings, energy efficiency is optimized in real time.
Cube Berlin and its brain
One of the first ever intelligent buildings has taken shape in Berlin. With its futuristic cubature and double glass façade, the €100 million building on Washingtonplatz calls to mind a gigantic ice cube. Cube Berlin was designed by Copenhagen-based architectural firm 3XN, which declares on its website: "We believe that architecture shapes behaviour." But with the Berlin office complex, it seems to be the other way around.
As a smart building, Cube Berlin learns from the people who live and work in it.

www.cube-berlin.de
"As a smart building, Cube Berlin learns from the people who live and work in it. Intelligent building technology knows the requirements and wishes of every user in every location and adapts optimally to individual needs" – this is taken from the instruction manual for the wholly digitized building.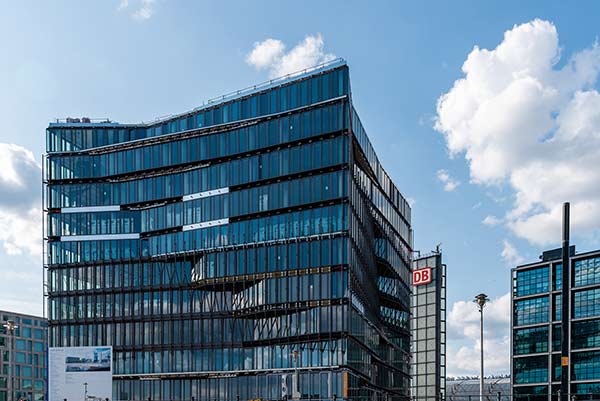 Developers CA Immo refer to the central control of the eleven-storey commercial building as the "brain". As the project website explains: "Behind Cube Berlin's elegant façade, the 'brain' unites various smart technologies into a self-learning system." This calls for massive amounts of real-time data, recorded via the 3,750 sensors, 750 beacons (Bluetooth hardware transmitters) and 140 mobile phone antennae installed in the building.
For Cube users, all of this runs via an app that navigates them through the 19,000 m² building, allowing them to book workspace, food and the in-house parcel service. The user software also helps to regulate light and temperature and even shows users where the nearest parking space is – avoiding emissions they would have produced when looking for somewhere to park.
Text: Gertraud Gerst
Translation: Rosemary Bridger-Lippe
Photos: Getty Images, CA Immo
Other articles
that might interest you